There are two options when you are considering starting to ride a bicycle: buy a bike straightaway or loan one first.
Loaning
If you want to see if cycling is for you before committing to buying a bike you might want to try loaning. Two options for Lewisham residents are borrowing from Lewisham Cyclists own pool of loan bikes or through Lewisham Councils hire bike scheme.
Lewisham Cyclists Loan Bike Pool
Lewisham Cyclists have a small pool of bicycles for short-term loan for anyone who is either contemplating purchasing their first bike or existing riders whose own bicycle is currently unavailable for use. We generally hire them out for up to a month at a time, although this period could be extended a little if the bike isn't needed by someone else.
There is no set charge for this service but we appreciate donations from those in work. Unless it's for a single day ride with Lewisham Cyclists, we'll normally need to ask you for a refundable deposit of £50 and two forms of ID, one of which should show your address.
The bikes come with front and rear lights, and a D-lock. If you want to wear a helmet you will need to provide your own. All the bikes are checked and serviced by a qualified mechanic prior to each loan session.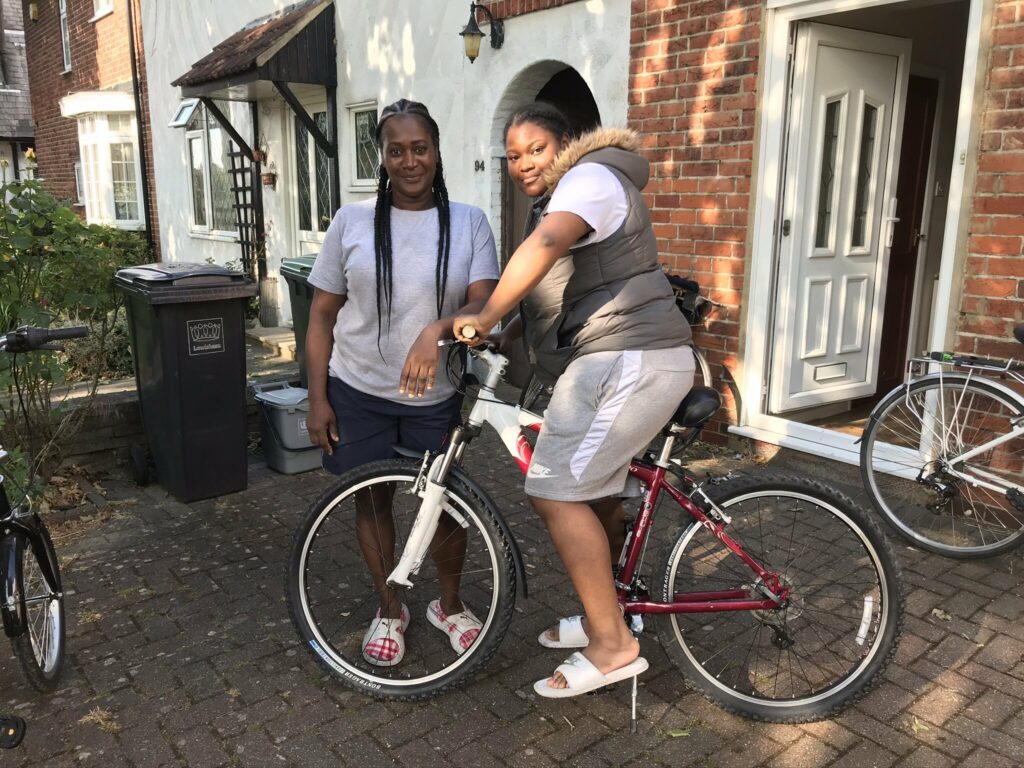 Email us for more information or to arrange a loan.
Lewisham Council cycle loan scheme
Lewisham Council run a cycle loan scheme – Try Before You Bike – which is available to anybody who lives, works or studies in Lewisham.
You can try out a new or nearly-new bike for a monthly fee, with prices starting at £20 a month for adults and £10 a month for children. If you like the bike, you can buy it later at a discounted price or pay monthly until you own it.
More information is available on Lewisham Council's website.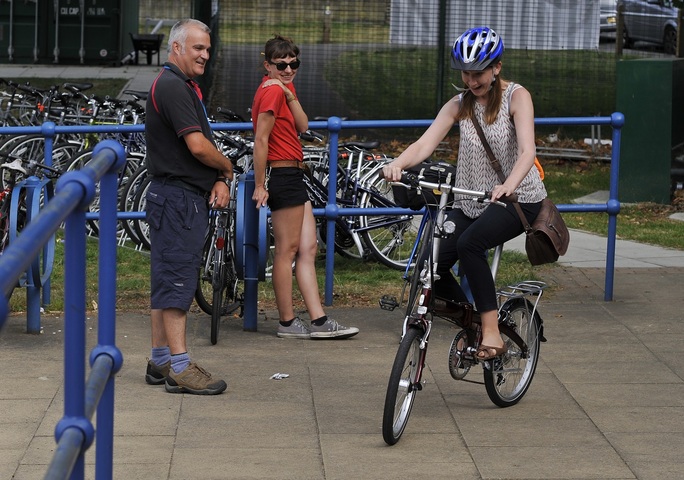 Buying
If you plan to buy a bike there is a lot of helpful advice and information on the subject. LCC's pages on types of bike available and other useful advice for beginning to ride are highly recommended.
Bike shops in Lewisham :
Just outside Lewisham borough
Major chain bike shops
Halfords Catford – Unit 1, 1a Catford Hill, Catford, SE6 4NU
Evans Cycles East Dulwich – 43A East Dulwich Rd, East Dulwich, SE22 9AN
Decathlon Surrey Quays – 9 Maritime Street, SE16 7FU
Secondhand
Buying secondhand can be a good way to get an inexpensive bike when starting out. However, it is important to avoid buying a poor quality bike or a bike that is stolen. For more information on what to look out for (and what to avoid), LCC have a some good advice here.
Bikeworks, 138 Cambridge Heath Road, Bethnal Green, E1 5QJ. Tel: 020 898 1221. Although a little way away this social enterprise organisation sells recycled bikes at £60 and upwards with a one month guarantee
Lewisham Cyclists refurbish donated bikes at our workshops. We reserve these for people on low incomes, who really cannot afford to buy a new bike, or good quality second hand one. We don't have many, but if you are very short of cash, do ask us. A donation of whatever you can afford is all we ask.
Squeaky Chains, 33 Rushworth Street, Soutswark, SE1 0RB. Tel: 020 7902 7974. A not-for-profit bicycle recycling project.
Individual sellers (or donors) of single bikes may be found at eBay, Gumtree gumtree.com , Freecycle, and Freegle.
Also worth considering but with limited or no guarantees or opportunities to examine or test are Police Auctions, the Cash Converters chain and other pawn-type shops. All of these options may require some work and we do caution about buying stolen items as per the LCC pages above.
We caution against street markets and Brick Lane in particular which has a reputation of selling both stolen bikes and parts of disassembled stolen bikes.