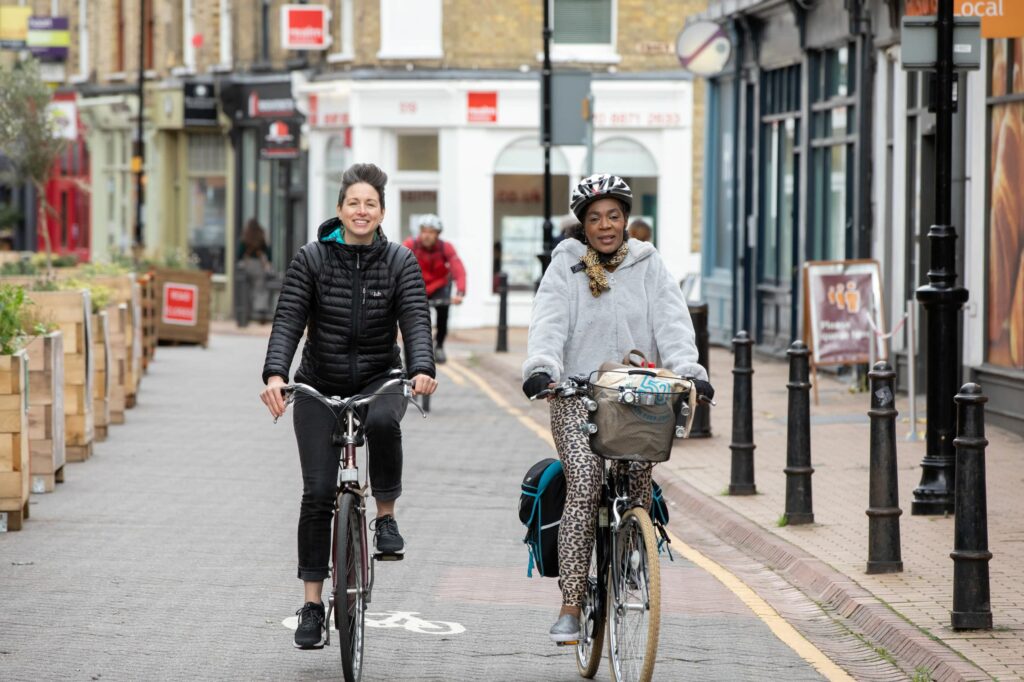 Lewisham Cyclists is launching a Cycle Buddies scheme. This will pair new bike riders with more experienced cyclists, to help build their confidence.
We've been running an informal scheme for a while – now we're expanding it and making it easier to request a buddy.
Many people have started cycling in recent months, to avoid using public transport or getting stuck in traffic. Lewisham Cyclists wants to support anyone who wants to start riding a bike, or ride more.
A Cycle Buddy can help you:
find quiet local streets, where you can practice and build confidence
find and try out new routes to work or your local shops
feel safer and more comfortable cycling in traffic
find a safe route for your child to cycle to school
Experienced cyclists can also volunteer to become a Cycle Buddy, and help a new or returning cyclist build confidence and get comfortable with new routes.
To get involved, please fill out the Lewisham Cycle Buddies online form.