Author: Andrew Seeds
The first bits of Cycleway 4 (C4) reaches substantial completion at the end of October with the resurfacing of the first section of Evelyn Street week commencing 25th October in preparation for re opening to two way traffic on in early November. If you've missed our earlier blogs on C4 then you can find them here.

Oxestalls Road closes on the 8th November for several weeks to allow for construction of the new crossings and mini roundabout. This will help to maintain bus journey times through the completed scheme.

At Dragoon road a colossal amount of barriers and traffic management is in place with the scheme beginning to take shape, importantly this will create a new north south crossing at what was previously and extremely poorly served location for pedestrians. Several design tweaks have taken place here to ensure the trees are undisturbed by the works as far as possible.

A lot of the pavement replacement and relaying has also taken place this month, with the new wider pavements outside Deptford Park Primary School to begin to appear over the coming weeks.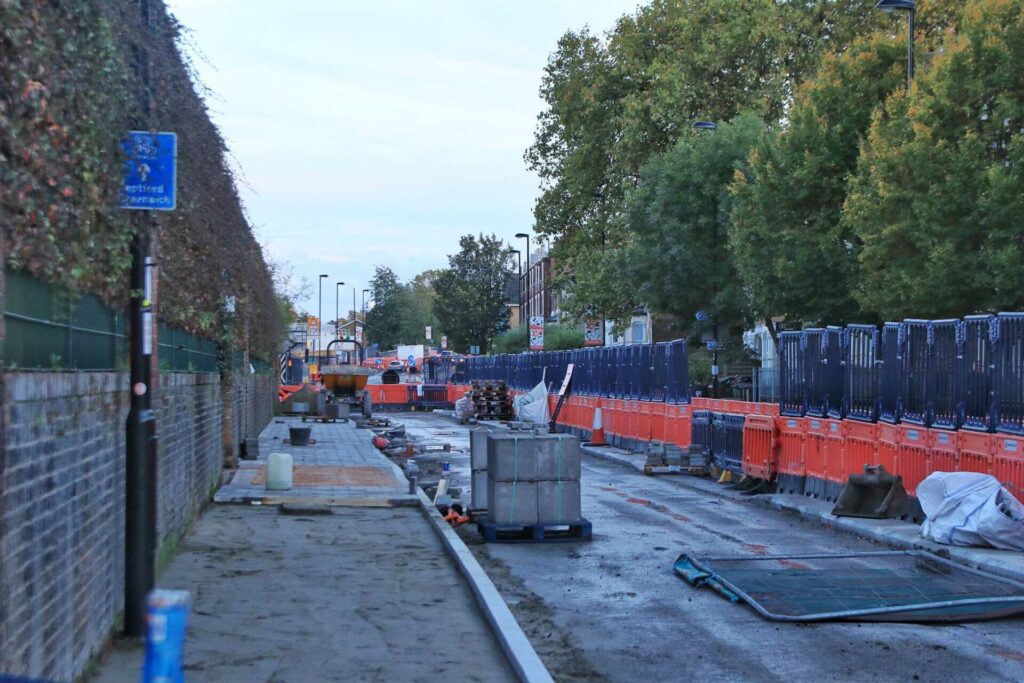 The following pictures give you some idea of progress made this month on Evelyn Street.